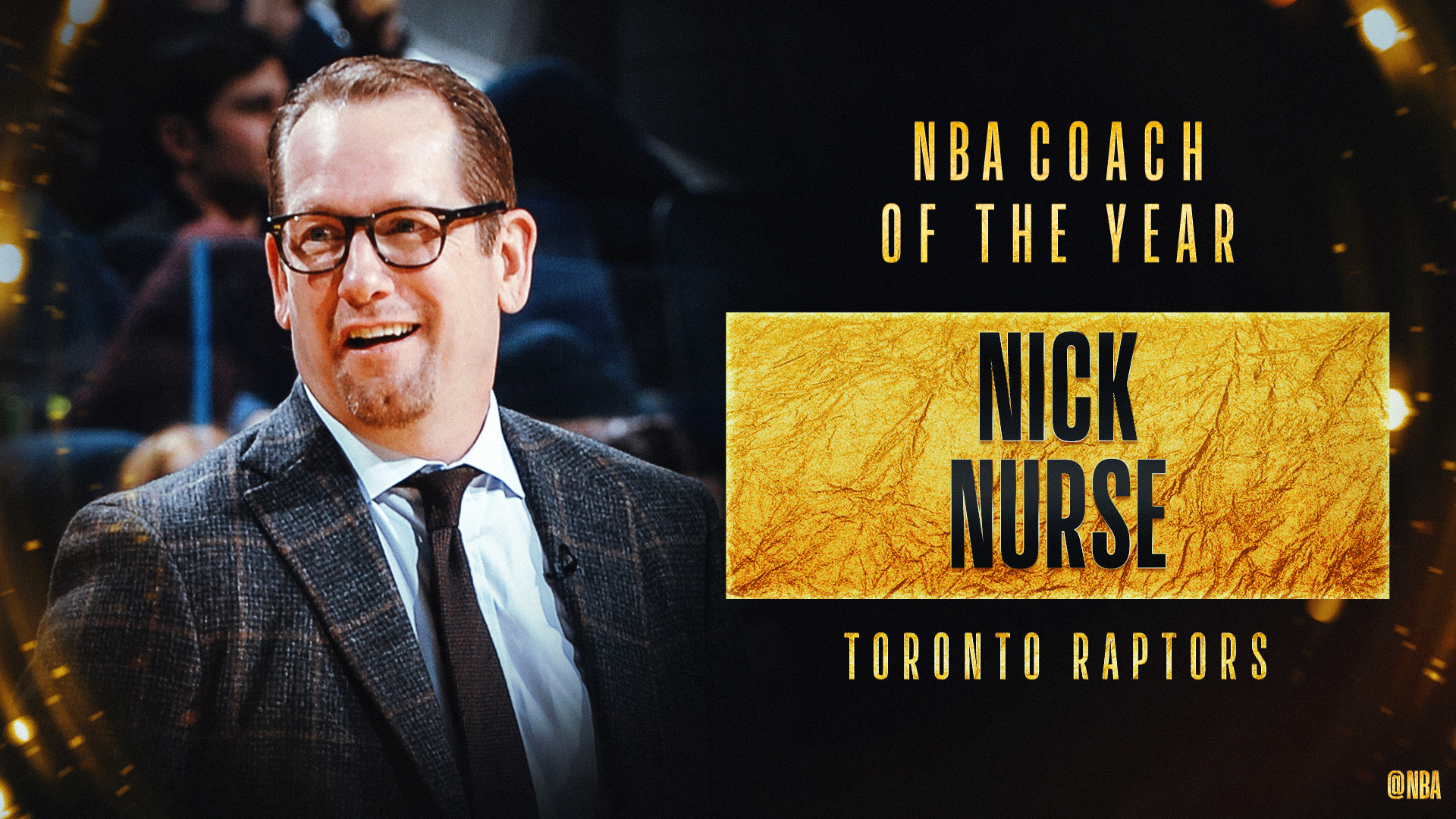 Nick Nurse, entrenador del año de la NBA 2019-20
Nurse se lleva el COY
La NBA ha dado a conocer el primer premio individual de la temporada 2019-20 y este ha sido el de Mejor Entrenador de la temporada. Para sorpresa de nadie, Nick Nurse, técnico de los Toronto Raptors, ha sido el ganador. Ha terminado en primera posición con un total de 470 votos y 90 en primer lugar.
Mike Budenholzer y Billy Donovan de Milwaukee Bucks y Oklahoma City Thunder finalizaron segundo y tercero respectivamente con 147 y 134 puntos. El cuarto ha sido Nate McMillan, entrenador de los Indiana Pacers, que ha sido el último en recibir al menos un voto para el primer puesto.
Toronto's Nick Nurse beats out Milwaukee's Mike Budenholzer and Oklahoma City's Billy Donovan in media voting for NBA Coach of the Year … pic.twitter.com/nTvm9Amw8l

— Marc Stein (@TheSteinLine) August 22, 2020
Nick Nurse se ha ganado el premio a pulso tras liderar a los Toronto Raptors a conseguir un balance de 53 victorias y 19 derrotas durante la temporada regular a pesar de perder a su gran estrella, Kawhi Leonard, que se marchó a Los Ángeles Clippers después de dar un campeonato a la ciudad de Toronto.
Los Raptors ganaron 15 partidos consecutivos desde el 15 de enero hasta el 10 de febrero para establecer el nuevo récord de la franquicia así como de cualquier equipo deportivo profesional canadiense. Toronto Raptors finalizó la temporada regular 2019-20 con el segundo mejor rating defensivo y el cuarto mejor net rating.
Además, Nick Nurse hace historia convirtiéndose en el primer entrenador que ha conseguido ganar el premio and técnico del año tanto en la G-League como en la NBA.